Baja's Wave Runners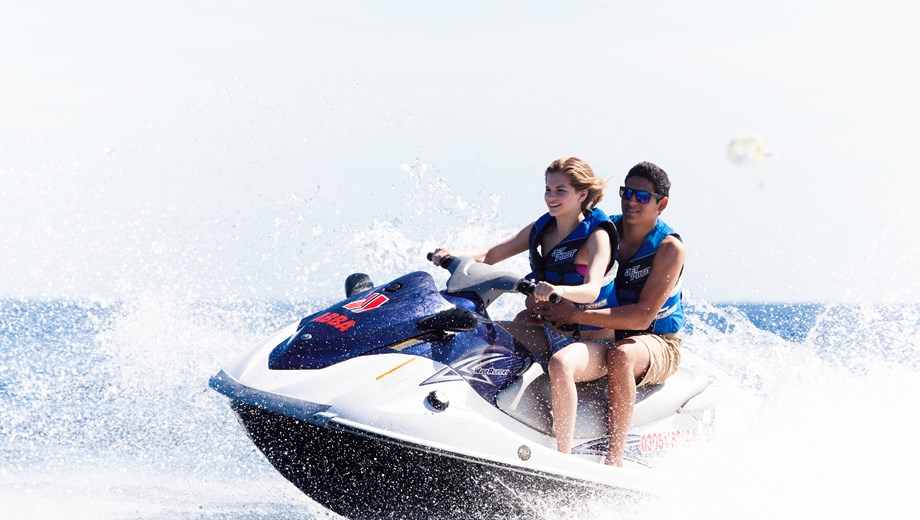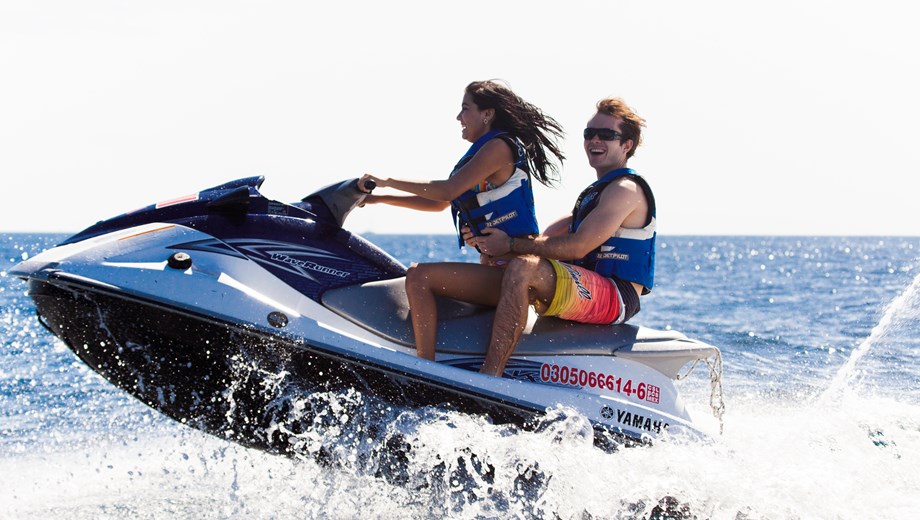 Features
Friendly with:





Activity Length
alarm
1 hours
What is this about?
Experience one of the best rides you can find on the beaches of Cabo San Lucas. Drive one of our latest waverunner models in the bay area and have fun like never before!
Our Waverunners are operated within Medano Bay.
The activity is done within a safe and secure area in Medano Bay, with the natural attraction of the Arch and a sea lion colony. Wave Runners can be used by 1 or 2 passengers at the same time. This is guided activity so users are free to roam at will within the bay using common sense for their safety and that of others. Life vest use is mandatory.
What is included?
Equipment is included and wave runner.
Share your Experience

Mario Morales

, ,

May 8, 2017

Fue increible, exitante, en nuestro camino 4 delfines , el guia siempre pendiente, nos dio esa confianza para el recorrido, Recomendable, gracias.


Tim King

Bakersfield, ca, United States

Jul 30, 2017

Good


Truong Tran

Cerritos, Ca, United States

Nov 26, 2017

It was fun but a tour did not take us to places as described on the web,only lead us to the middle of the ocean and stayed there to watch us.
Write a Review

Prices
Wave Runner Per 1 Hour (17 - 99 years)
Restrictions
The credit card is required at the time of rental.
The minimum age for driving is 17 years old.
Child to 10 to 16 years old can go only as companions, with a minimum height of 1.20 meters. Both feet must touch the waverunners floor.
The life jacket is required.
The wave runners can take two people.
Pregnant women can not perform this activity.
Recommendations
Swimwear.
Sunscreen.
Extra money for services not included.