Wild Canyon Park Pass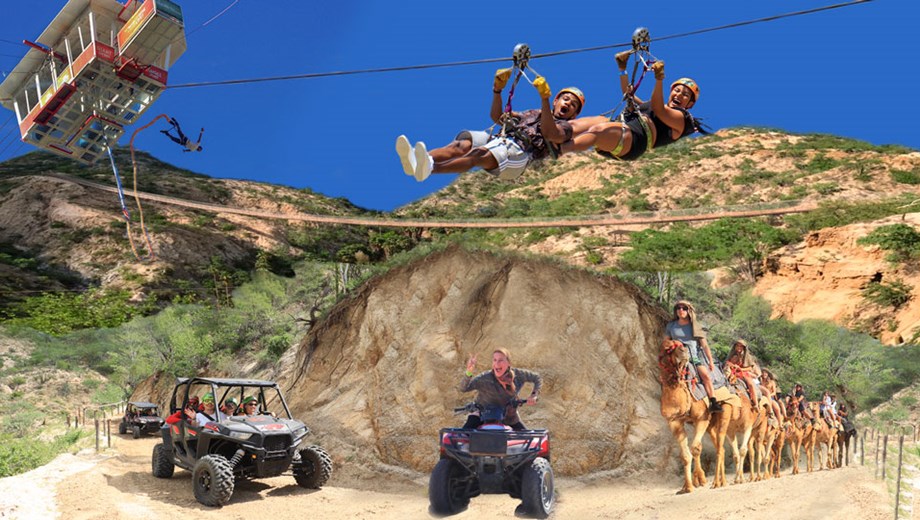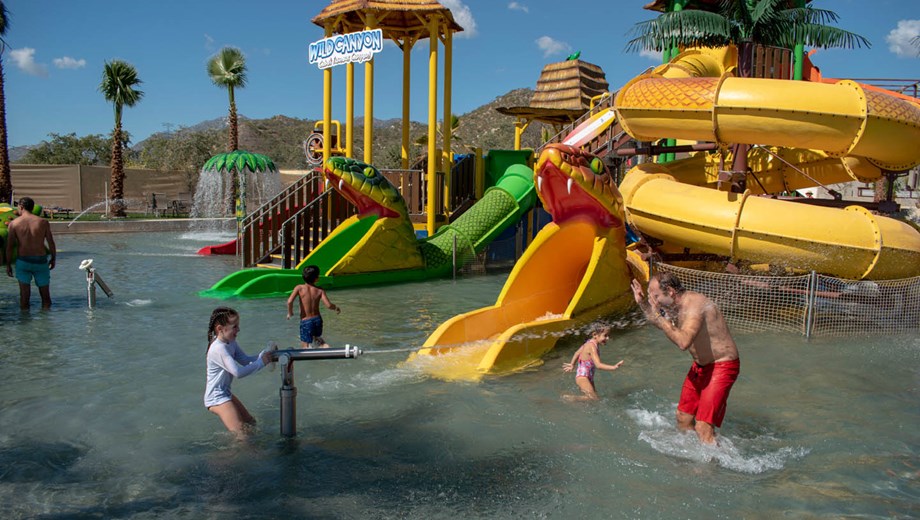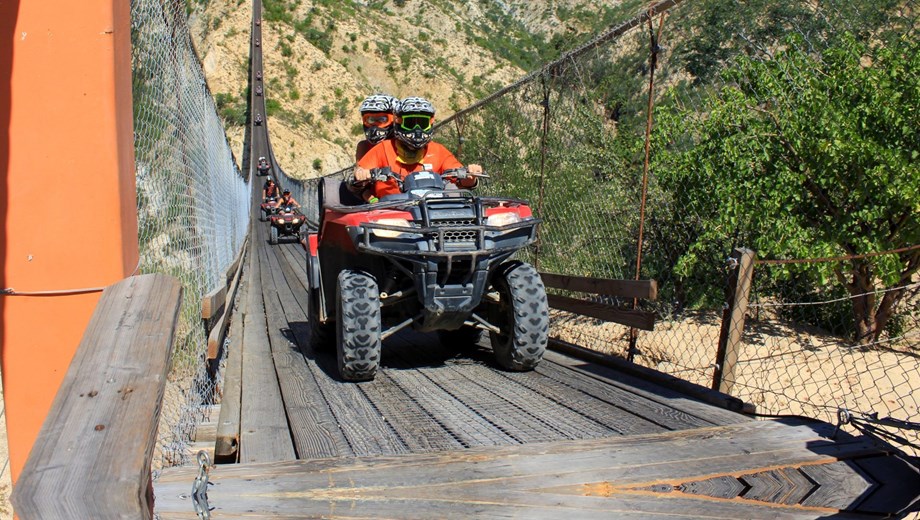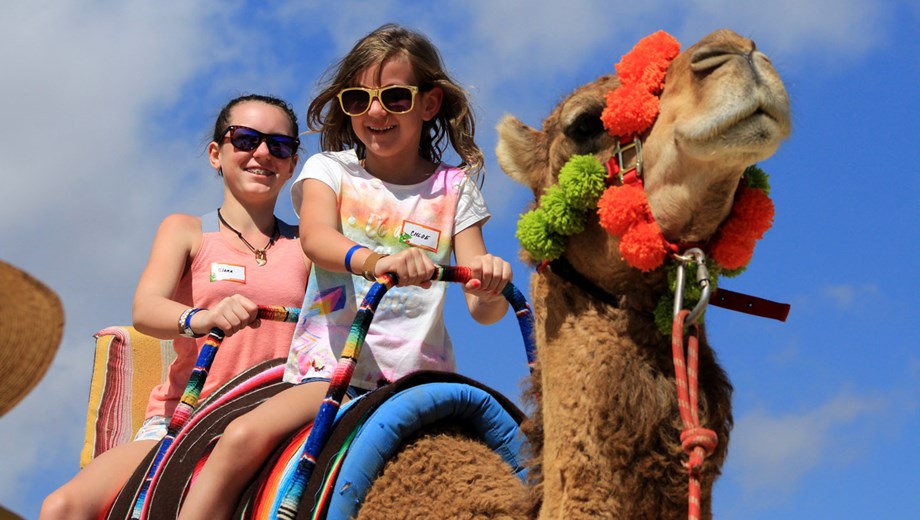 Features
Friendly with:





Activity Length
alarm
5 hours
What is this about?
At last, the maximum experience in Baja, pay one price and enjoy the best adventures in one day. You don't have to choose anymore, do everything, and in your preferred order. We have activities that are ideal for families and also ones that will challenge your courage. Don't give it more thought, you're in Cabo and you have to live it!
Don't be fooled, Wild Canyon is the only park in Los Cabos, wherewith your Park Pass you have access to:
ULTIMATE UTVS: Come and discover this route through the oasis that will take your breath away, get off in the cave paintings, or in the palm grove waterfall riding our double vehicles and see why Baja is known for its Off-Road offers.
OFF-ROAD RUNNERS ATV's: It's time to head to the beach at full speed through the desert, let's explore those stunning routes we have to show you.
BUNGEE OR SWING: If it's about a real adrenaline rush, you won't forget your experience from our glass-bottom Gondola that sits suspended 300 feet above the Canyon, choose whether you want to do the giant swing alone or with someone or a bungee jump to have the best pictures of your experience in Cabo.
CAMEL QUEST: You have to come to meet these legendary animals that will take you for a ride across the oasis that you won't forget. If you already came to the desert you have to ride a camel!
UNLIMITED ACTIVITIES
UNLIMITED ZIPLINES: Fly through our beautiful Canyon over the oasis in the real Swedish steel zip lines of up to 2,673 feet in length, that is almost 8 football fields, and the best part….. as many times as you want. Sometimes fly alone, other times with your best friends, fly any way you want, this is your day and you've come to enjoy it.
HORSE RIDING: Go across our beautiful trails in this protected area, such a privilege due to its contrasts and gorgeous views.
BIRD AND REPTILE SANCTUARY, KINGDOM: Take a stroll through the rescued animal sanctuary, pet them, feed them, and learn about their species.
LOS CABOS, CANYON BRIDGE, SUSPENSION BRIDGE: You have to see up close the longest suspension bridge in the country. Explore the Canyon crossing our suspension bridges.
What is included?
Professional safety equipment.

Highly qualified, bilingual guides.
Round shuttle transportation.
Free lockers.
Hydration Stations to fill your bottle for free

More than 5 experiences in one day, one place.
Share your Experience
This activity has not been ranked yet. Be the first to share your experience.

Add a Review Now!

Prices
Meeting Points
location_searching

At your hotel
Notes
IMPORTANT: We will be monitoring your temperature before boarding transportation, which must be less than 37.5 ºC / 99.50ºF to access the shuttle van.
Fit enough to walk about 45 minutes in intervals of 5 – 20 minutes on varied terrain.
If for something the guide of your activity does not consider that you carry out the activity for any logical circumstance, we ask you to collaborate to stay safe.
Restrictions
For their safety, pregnant women and people with heart, back or neck problems, as well as those with vertigo or osteoporosis won't be allowed to participate in this activity.
Recommendations
We recommend you come with your bathing suit under your comfortable clothes, closed and sports shoes, sunscreen, sunglasses, and a cap. Don't forget your towel. In winter bring a sweatshirt or jacket.
If you want to drive motorized vehicles, you will be asked to show your driver's license.
Collision insurance options for your motorized vehicles will be offered. We recommend purchasing them so that you can enjoy your tours without stress.
We invite you to bring your own water bottle; be part of our Ecological movement. Otherwise, you will find water bottles for sale in the park.
We remind you that to get on our transportation, the use of face masks is required. Our vans will have some for sale if you need it.
Due to government requirements and to mitigate risks, we will be monitoring your temperature and perhaps a mini-survey.
It is very important to focus during your activity and avoid accidents. The use of cell phones is not allowed during the experience.