Snuba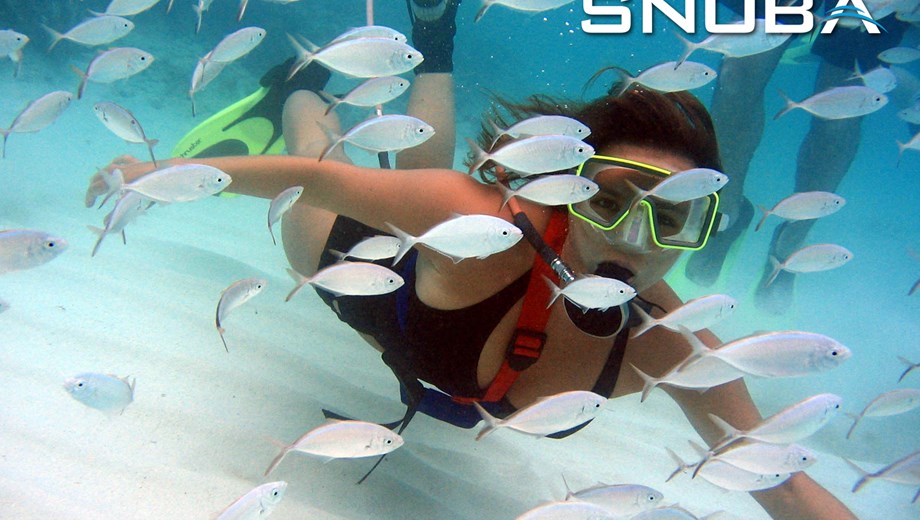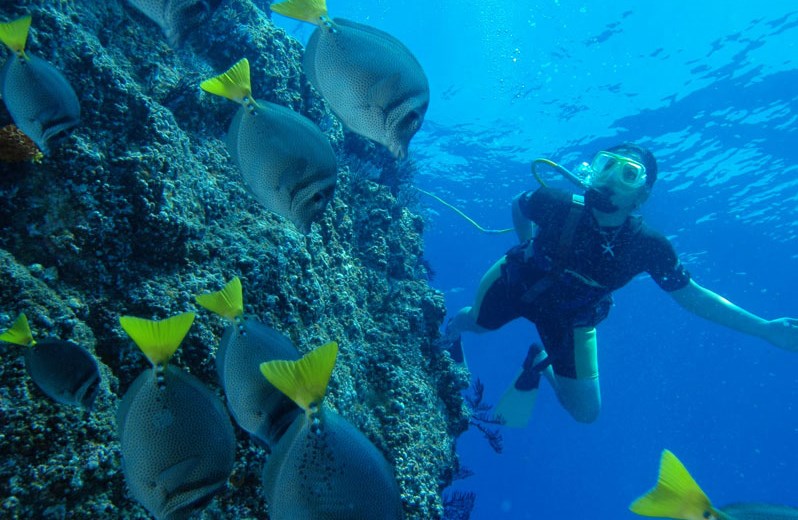 Features
Friendly with:





Activity Length
alarm
2 hours and 30 minutes
What is this about?
SNUBA (Snorkel+Scuba) adds the gift of breathing underwater to the ease of snorkeling without scuba diving's heavy, technical gear and long training. The beauty of tropical sea life opens up as you enter a realm once limited to certified divers. After only 15 minutes of instruccion, follow a expert guide into the wonders of the Sea of Cortez.
Every day is different under the sea. One day you might see butterfly fish and angel fish nibbiling at coral heads. Another day a hawkfish might be spying at you from a shady hideout. It takes a good eye to spot an octopus, but moerey eels are easy to recognize. You could see rays grazing on mollusks in the sandy sea floor. Or gaden eels sticking their necks out . Abig school of jacks or scads might blow like undersea weather.
What is included?
Expert instruction and all equipment
Certified guide
Wetsuit,
Sodas and bottled water during the activity
The lunch is offered at a restaurant in the Marina with two national non-alcoholic drinks, beer
Share your Experience

Sather Rubia

San Diego, California, United States

Sep 27, 2016

What a great experience!! Our guides were very professional and thorough. They explained everything in detail before we even got on the boat which was really helpful because once you're under the water they can only use hand signals to communicate. We saw quite a fee tropical fish, most of which seemed to hang around Pelican Rock. The tubes that are attached to our air supply are about 20 ft long so that is as low are you are able to go which was fine, where we were we were still able to be on the sea floor. I've never been under the water like that in any capacity, it was so fun! I would definitely do it again!
Write a Review

Prices
Meeting Points
location_searching

Marina Cabo San Lucas

Downtown

location_searching

Plaza de la Danza Local-6

BLVD. Marina S/n, 23450 Cabo San Lucas, B.C.S.

location_searching

At your hotel
Notes
If you are staying at a Hotel you may request round trip transportationfor $8.00 usd per person (Paid in cash the day of the tour)
Restrictions
Pregnant women, people with heart, back or neck problems, people under the influence of alcohol or durgs, people under 18 years must be with an adult
Recommendations
Biodegradable sunscreen
Bathing suit
Underwater Camera